We received, at no charge, an installation kit directly from Fleetwood just for the asking. The instructions were sketchy, at best, but we figured it out and it works out perfectly.
We use the AAR no matter how short the trip is. Both Blaise and I like to sit in it, especially with all the rain this season. It also gives us a sense of privacy.
Over the winter of 2003, we had to get 3 of the zippers fixed on the AAR. Our dealer sent it to Fleetwood for $20 shipping and they replaced all three zippers. We'll be getting some zipper lubricant from the Pop Up Times Store to avoid having the zippers get stiff when it rains.
velcro on frame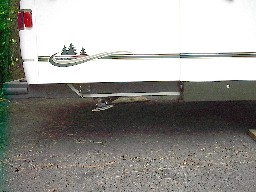 velcro placement under the stepper door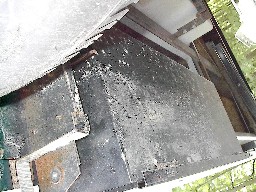 Velcro strip in at wheel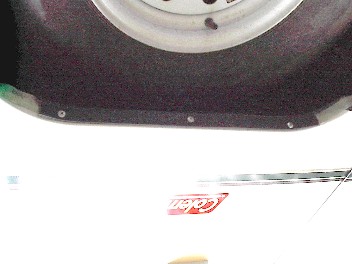 We installed the velcro as per the Coleman instructions, after first cleaning the frame with rubbing alcohol. The velcro has been there for a year, so far, with no problems whatsoever, even after a killer Northeastern winter. We don't mind the look of the velcro on the frame- we just aren't that picky!
Skirting Attached from front of camper to door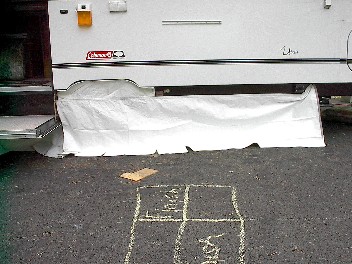 Skirting to the rear of the door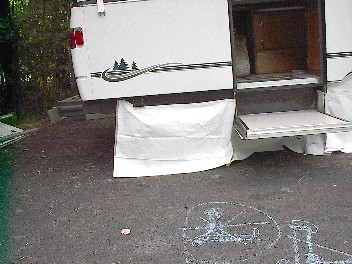 Skirting Under the Door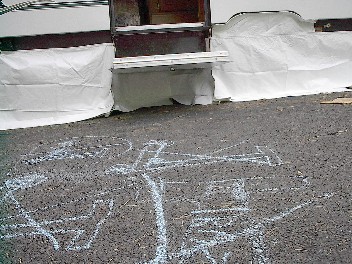 This series of pics shows how the skirt sits on the trailer (the trailer, in these pictures is not level). We have not ever had a problem with the end velcro on the skirt attaching to the add a room skirting. We do put the skirt on with the stepper door closed, which makes it much easier (not a difficult process for us either way). The skirt is long enough, as it sits, to keep the bugs out. (I threw the skirt on quickly for pics. I will probably revise them after the weekend of camping).
Skirting and AAR side zipping together- no problem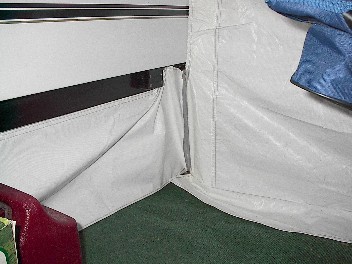 AAR velcro-ing to tenting-nice and snug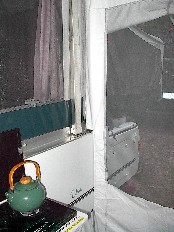 Hook on Camper edging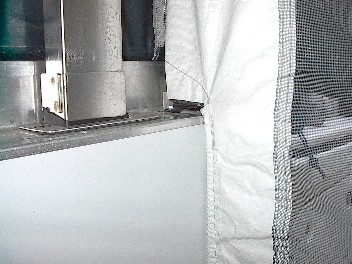 AAR Up and Ready To Use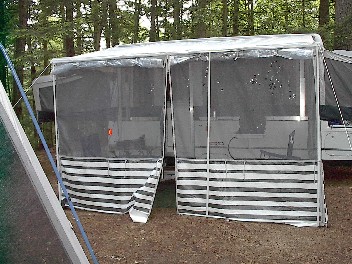 As you can see, we don't seem to have a problem with the skirting zipper meeting the AAR zipper and forming a nice fit. I would have to assume that some of these AAR's and screen rooms are made differently.
We were surprised at how well the AAR fits the camper and how well it works. We really do love it.
Patio Torch Stand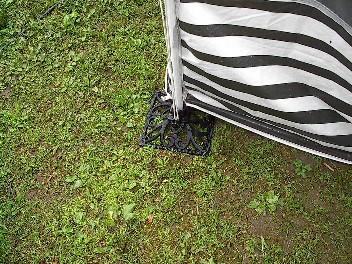 Recently added- rather than having guide wires sticking out, we purchased two Patio Torch Stands at Walmart for $8 a piece. They work wonderfully (thanks Tracy for the idea!).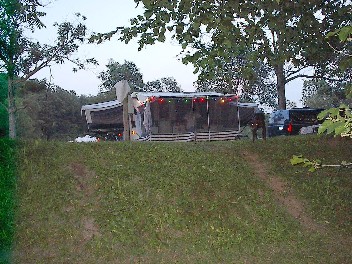 Add A Room with tacky lights added- we looked at it for a while and were able to hang the lights just by wrapping them here and there.