Mods On The 2002 Utah
Because this camper is pretty much everything we wanted, modifications have been few and far between. In the two years we've owned it, the only mod has been the refrigerator fan.
We do a lot of dry camping and the electric cord takes up an entire cabinet. This past week, Camping World had the ParkPower 30 amp conversion kit on sale, so we picked one up. This will allow us to store the cord in the trunk or leave it home when we dry camp. Then we'll have another whole cabinet for storage.
We also picked up the pieces to make a sink drain vent and hope to have that done for our July 4th trip.
Frige Fan- 12 volt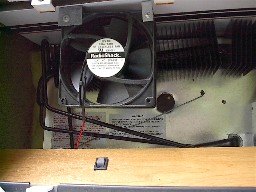 Radio Shack 12 volt fan, mounted in the back vent compartment. This expells the hot air the frige gives off, keeping it operating better and keeping the food cooler. The switch is mounted on the board that is already in that compartment.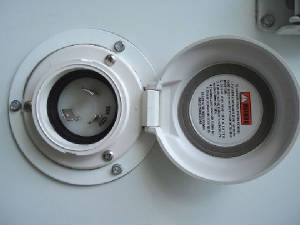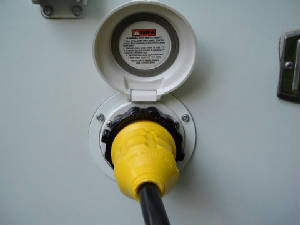 Park Power 30amp Conversion Kit- this simple kit allows us to make the electrical cord removeable when we go on dry camping trips. Since the cord is fairly weighty, this was a great mod.