Projects We're Doing to Make the
Minnie Winnie Our Own
This is the interior when we picked up the rig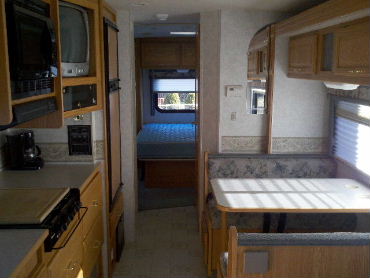 Dinette...GONE!!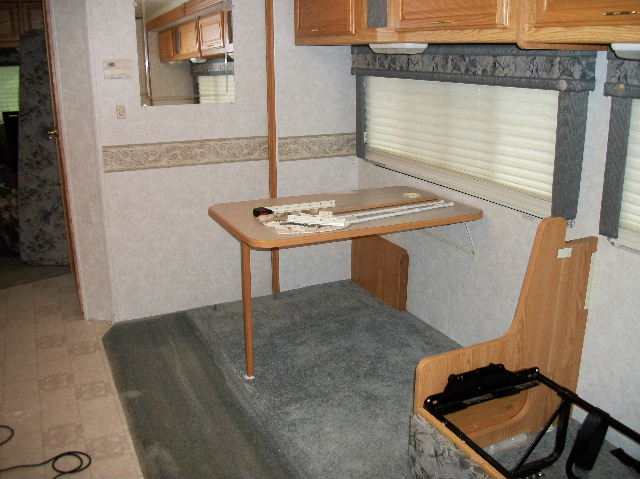 I have never owned a camper with a comfortable dinette. So we decided to take out the booth seats. I've ordered four natural-wood chairs with tan upholstered seats to replace the booth seats.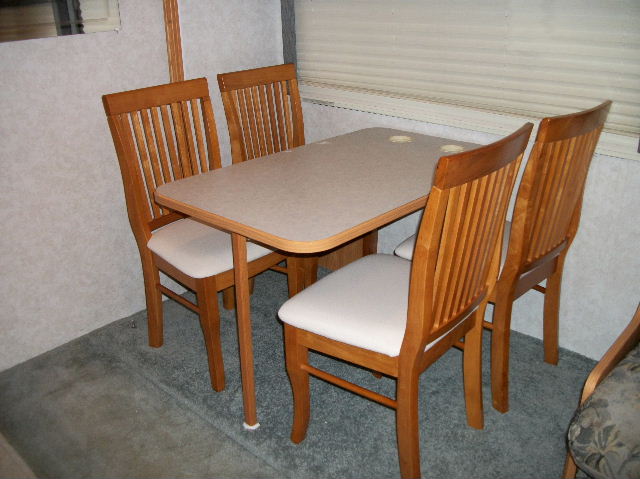 I ordered 4 chairs from Walmart and got them put together in about an hour. The wood matches the cabinets very nicely.
New wallpaper border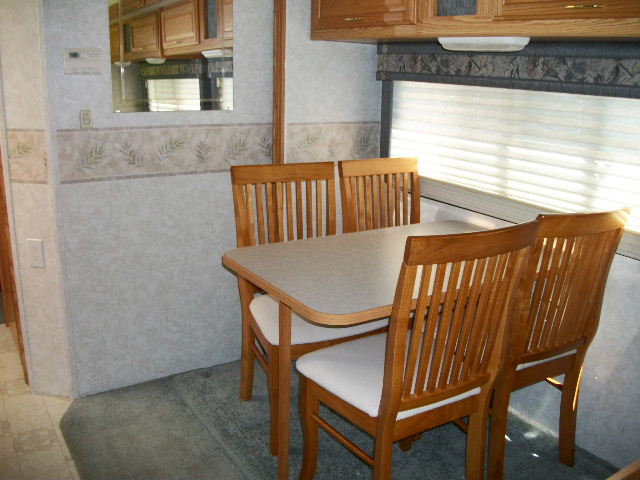 Couch pulled out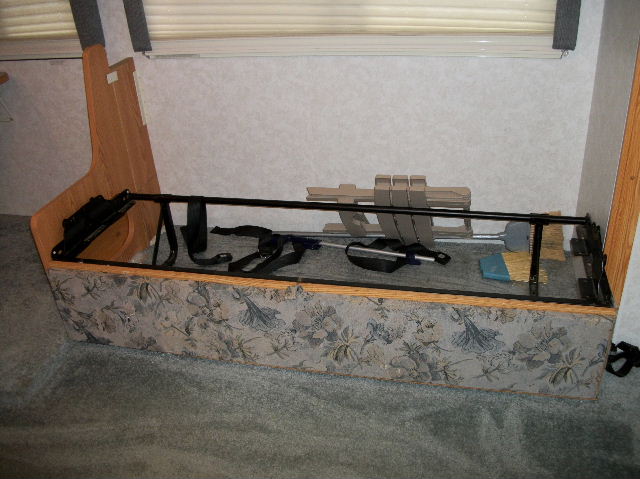 We've removed the upholstered part of the couch and we haven't decided yet whether to have it recovered by a pro or if we'll do it ourselves. The estimate we receive will determine which way we go.
Old Wallpaper Border
We were able to strip all the old wallpaper border off very easily. I've ordered a new pattern and hope to be able to put it up in a week or so.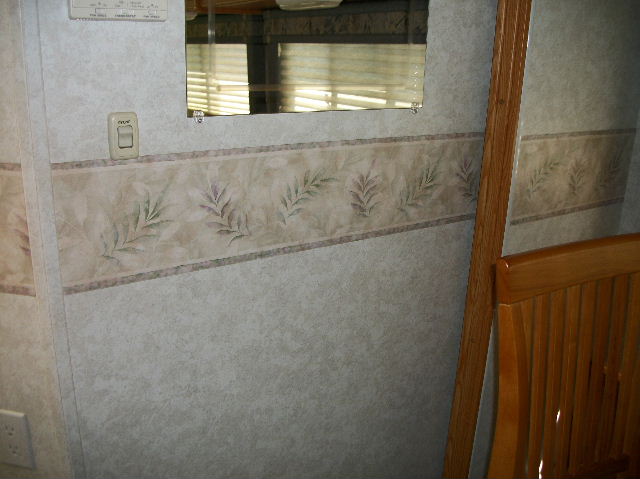 New wallpaper border- a little softer and more neutral with some green and burgundy.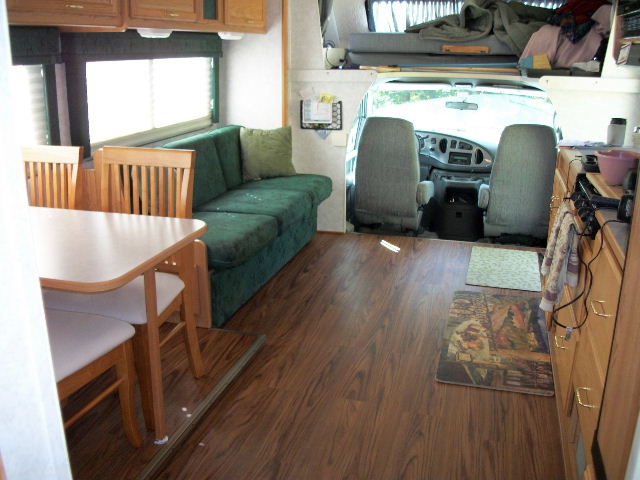 New Traffic Master allure flooring installed.